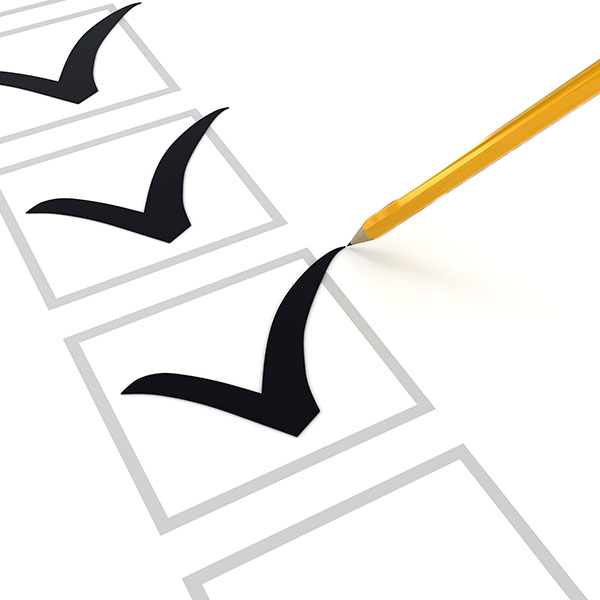 At Comfortable LLC we strive for 100% satisfaction in everything we do. We value your opinion and invite you to tell us and others about your experience with us. Please take a few moments to tell us what you think by leaving us a review here on our website or on any of these popular review sites or social networks.
Read what other customers have said about us.

All trademarks or brands on this page are registered by their respective owner and are not affiliated with our company, nor do they endorse or sponsor our products or services.
Reviews of
Comfortable LLC
(Based on 43 rated reviews)
05-Nov-2019
Product or service reviewed: Service
I want to tell you about this company. I have never been more impressed with customer service. I called on a Sunday to leave a voicemail requesting a callback on Monday. Certainly did not expect someone to answer on a Sunday. However, Sarah picked up the phone immediately and scheduled a consult the next day - other companies were not responsive or were scheduling weeks out. I had requested a consult on how to correct a problem created by a previous contractor. On Monday, the manager and technician both showed up, evaluated what was required, and agreed to do the work on Tuesday morning. Not only did they not charge me for the initial consult, they charged me $100 less than I had been quoted by another company for the furnace work that was needed. On Tuesday, the technician arrived exactly when he said he would and completed the job in 40 minutes. Each staff member is professional, courteous, knowledgeable, and accommodating. This is not a contrived review - I normally do not even write them - but this company's service is like all service should be and I wanted to share my experience.
13-Sep-2019
Product or service reviewed: Ac service
This company is awesome! I highly recommended this company for any of your hvac needs! I will always use this company!
Kayla Harris
Olive branch, ms
13-Sep-2019
Comfortable LLC was great! Fast friendly service.
21-Aug-2019
Product or service reviewed: AC service
Jonathan was awesome! He arrived on time, identified the problem quickly, and got our unit up in no time! Such nice manners and customer service! We will be calling again, for sure!
Colleen Capstick
Red Banks, Ms
18-May-2019
Product or service reviewed: HVAC
It is so refreshing to have HVAC specialists so dedicated to their customers. Jamie is absolutely the best!!! Comfortable LLC actually showed up almost 3 hours earlier than expected (and yes, they messaged me first). These folks are efficient, productive and really care about their customers. If you've ever had an HVAC problem and haven't called Jamie at Comfortable LLC, you've missed out on spectacular service. Today, I had an epic win with their help and it feels great!
22-Apr-2019
Product or service reviewed: Trane heating and cooloing system
Our technician James was very professional and polite. He answered all our questions and was very efficient at his job. He was in and out in very little time and we are thrilled with our new system and their dedication to their jobs. Thanks guys
Wayne conn
Collierville tn
26-Feb-2019
Product or service reviewed: Electrical
The Comfortable team was great. The were honest, fast and reliable! It's rare to find people who show up and do the work as promised at a reasonable price. They exceeded my expectations. I will use them for all my heating, air and electrical needs!!
08-Jan-2019
Product or service reviewed: Install pendant lights / Fix outlets
I was extremely pleased with the quality and outcome of the service I received from Jonathan and Junior. They came up with some solutions to allow for new pendant island lighting without existing fixtures that turned out great. They also helped troubleshoot some electrical outlets and easily identified the problem and fixed. I would recommend and hire again! Thanks, Mike
10-Dec-2018
Product or service reviewed: SPRING 2018
COMFORTABLE LLC WAS PROFESSIONAL, FRIENDLY AND QUICK WITH THE INSTALL OF 2 NEW TRANE UNITS. JAMIE HOVAS AND HIS TEAM ARE "THE BEST"..I HAVE A 4,000+ SQ. FT. HOUSE AND MY POWER BILL WAS ONLY $150.00 FOR NOV. 2018 WITH MLGW.
20-Nov-2018
Product or service reviewed: Electrical
I needed two outdoor gfci outlets replaced that had gotten wet and started sparking. Neither one would test or reset. I called and within a couple of hours James was out at my house and had everything swapped out with new covers in no time. I was very pleased with the work and both guys were very nice to work with.
Brandon W.
Collierville, TN
19-Jun-2018
Product or service reviewed: Installation of new ceiling fan
I was very impressed with the installation of my ceiling fan. The service technician, Junior Murphy was even 15 minutes early! After completing the job, he even vaccumed the floor. Afterwards he took my unusable ceiling with him to dispose of which was much appreciated. I highly recommend this company! He was also very professional.
Joye Jamieson
Collierville, TN
08-Jun-2018
Product or service reviewed: Emergency Call
James came out at 3:30 am after our air conditioning went out that evening and the temp was 83 and rising inside. My mother is on hospice and couldn't take the heat much longer, he rigged up what he could to get us running again until the pieces we need for a full repair are available. So helpful!
04-Jun-2018
Product or service reviewed: P-Tek Unit (A/C)
I have been very impressed with Comfortable, LLC. After the terrible experience I had with my home warranty, James and his team were a refreshing change! James was knowledgeable with my P-Tek unit and gave me a great deal on installing a new one. He found the highest quality and most cost effective unit in a very timely manner. I would highly recommend him.
06-May-2018
Product or service reviewed: Furnace repair
We highly recommend Comfortable! They are friendly, knowledgeable, and responsive. After working with several other HVAC companies with average service, we found these guys and we are very happy we did. They are available 24/7, honest, thorough, explain issues clearly, and provide accurate estimates. Definitely worth the call if need HVAC help!
04-May-2018
Product or service reviewed: Electrical Service Call
James from Comfortable, LLC came out to look at our community pool house electrical issue and within 30 mins had us up and running! We wondered if we needed to replace the tarnished-looking circuit box but he didn't feel that was necessary as the components and circuitry was working fine and any exterior rust or tarnishing was due to the humidity levels by being near a pool. In short, he could have easily pushed for an unnecessary replacement but did not - thanks James for your honesty! We'll call again - when and if needed!
Thomas Knowles
Collierville, TN
04-May-2018
Product or service reviewed: HVAC Cooling Diagnosis
Tyler came out to look at my brand-new, commercial HVAC unit for my business that wasn't cooling. He discovered - and showed me with explanations - two important issues: 1-the breaker was installed backwards and 2-the installers didn't charge the coolant reservoir. Within 15 minutes, he had both issues fixed and cold air coming out of the feed tubes. Bravo Tyler and bravo Comfortable LLC for having great, honest, and knowledgeable service-oriented techs! Will call again!
Thomas Knowles
Collierville, TN
13-Apr-2018
Product or service reviewed: Complete AC unit
My husband and I won a complete AC system from Comfortable LLC. They came within the week to measure for the new unit and by the next week they were installing the new unit! The guys were very informative with any questions we had and installed our new unit in a timely manner. I was really happy at how honest everyone was. They also left me with business cards for my family and friends. My house is super cool now and not 85 degrees! I will definitely be calling them back for future maintenance!
Emily Warren
Olive Branch Mississippi
06-Mar-2018
Product or service reviewed: Fuse
Gave them a call,came out the same day had us up and running the next day thank y'all so much great work.
Ann Dunaway
Olive Branch Mississippi
23-Feb-2018
Product or service reviewed: Electrical
Great service and great attitude and just became our ELECTRICAN..
Roland Schnider
Red Banks, MS
10-Jan-2018
Product or service reviewed: Commercial Parking Lot Lights
Jr Murphy was very respectable, prompt, thoroughly checked all of my parking lot lights, diagnosed the problems, called me on the spot with a proposal and fixed them all in the same day. After he finished the repairs he checked in with the manager of my store to be sure all of the problems were fixed and when my manager pointed out two other lights that were in disrepair he came back the next day to repair them. Fair prices for high quality work with a fantastic customer service ethic. Highly recommend this company.
christine Tagaste
Lake Worth
30-Mar-2017
Product or service reviewed: Air conditioner repair
Jamie came out to check and put some freon in my unit within an hour of my calling. He went above and beyond to help me when he didn't have to and thankfully got my air working again. Wonderful and professional company, and extremely fast and fair. Glad I called them!
02-Dec-2016
Product or service reviewed: Electrical work in an older home
James Murphy did an excellent job in repairing several electrical problems at my son's home. I will definitely be calling when we have more work to do.
Connie Caldwell
Collierville, TN
04-Oct-2016
Product or service reviewed: Electrical Work
Great friendly and knowlegeable service, James Murphey did an excelent job and made sure everything was to my satisfaction.
Jonathan Segerson
Memphis, Tn.
21-Sep-2016
Product or service reviewed: ekectrical repairs
What a pleasure to work with Comfortable LLC! James and Josh were prompt, professional and very courteous. As a business owner , I would be proud to have these two as employees. They are an asset to your company! Also, it is so refreshing to see a company that really appreciates your business. Excellent work! Way to Go and thank you very much. I will definitely refer your company to family , friends and other residential and commercial building contractors that we know. Jan Callaway
Jan Callaway
Germantown , Tn
24-Aug-2016
Product or service reviewed: Receptacle bad. Refrigerator off
Junior Murphy made a quick response for our needs . Our refrigerator was out due to a bad receptacle. Very polite. Highly recommend.
21-Jun-2016
Product or service reviewed: Installed new coil to fix leak
Dillion was the technician sent to our home when our A/C stopped working. He arrived when scheduled and was able to diagnose our problem quickly . We exchanged multiple texts over a couple days as we decided on a course of action. Dillion was very professional throughout the entire repair. He absolutely treated me fairly and with respect and he has now become my go to tech if and when I have an HVAC problem. I cannot recommend Comfortable LLC highly enough!
24-May-2016
Product or service reviewed: 2 New Trane Systems
Comfortable, LLC recently replaced our AC and furnace system. They are extremely professional, honest about pricing and recommendations, and attentive to our schedule. They performed the service very efficiently and their work was very professional with attention to detail and cleanliness. I highly recommend them for AC and heating system services. Jill & Wesley G**** Memphis, TN -
13-Aug-2015
Product or service reviewed: Trane XL18i 4 & 2 Ton
We moved to a new home at the end of last summer (2014). The home was about 12 years old and the original Trane systems were working at the time. Assummer 2015 arrived the main unit (4 ton). I had an American Home Shield warranty from the previous home owners. The cost to repair the unit was very expensive. So I began shopping around for a new and more efficient system. I called Comfortable LLC. These guys were prompt, friendly and very professional. I was so pleased with the service they provided replacing my4 ton unit, I ordered a new 2 ton unit from which wasjust installed. Again, nothing but praise for the work and service they provide. I plan to replace my remaining 3 ton unit next year, and Comfortable LLC will be installing that one too! Thanks Jonathan and Caylon for the professionalism, service and piece of mind.
This is just a note of appreciation to Jonathan at Comfortable. I placed a service call and he came within the hour to diagnose my system. He was very polite and professional. He had my ac fixed within an hour, and it's been working ever since. I recommend Comfortable to all my friends.
Jesse White
Collierville, TN
I tried to turn our AC system on last week. It was an older system and needed Freon due to leakage. The Tech from Comfortable came and did a full check of our air conditioning system. Due to the age of my system I decided to go ahead and get a new one. The men at Comfortable did a great job. Loving our new Trane system!
Alicia Mullens
Germantown, TN
Fast service with Comfortable! Our AC system went out! These guys were fast and after a few minutes found the thermostat was bad. It was an easy fix. Thank you Comfortable! And yes I would refer you to my friends and family.
We bought an older home that had never had an Air-conditioning system. After several calls we decided to use Comfortable LLC for the job. They had a better price and did a great job. They had to install all new duct work and vents inside the house, so this was a big job! They did a great job and finished in a timely manner! Every room in our house is cool! Thank you!! We highly recommend this company!!!
Mellissa Burks
Collierville, TN
I call Comfortable, LLC every spring to clean and check my system! They provide great customer service. I live in Collierville and would recommend them to all my neighbors!
Mike Pannell
Collierville, TN
Comfortable LLC was GREAT. We had a very old thermostat in our building. We purchased a new state of the art thermostat from Comfortable recently. We are fairly 'savvy' and opted to install it ourselves. Comfortable delivered the thermostat to our office for us.... What great customer service. Then when we had questions about the installation the service tech took the time to explain the wiring to us which took a couple of phone calls....all at no additional charge. They were professional, prompt and very fair pricing. Thank you Comfortable!
Evelyn Moore
Germantown, TN
Loved this company.. Of course when it was 20 degrees this winter my furnace decides to quit on me. I called Comfortable after hour service on Sunday and requested emergency service. Not only did they call me right back, but one of Comfortable's office workers was taking the requests from her home. She assured me they'd come right away and even called me about 30 minutes before their arrival. My technician Jonathan was super nice and knew right away how to fix my furnace. Our equipment was back up and running in less than an hour after he arrived. I'm recommending them to all my friends and family !!!
Marge Williams
Memphis, TN
My family just bought our new home less than 2 months ago and had our gas furnace go out. We had been concerned during the inspection of the new house, about the condition of the OEM Gas Furnace (house was built in 1988). Murphy's Law struck and right before our first freezing temperatures of the winter, the furnace went down and the temperature in the home began to plummet. We have an almost 2 1/2 year old son, and were concerned about temporarily dealing with a freezing house. After talking to neighbors that had a system installed by Comfortable, I decided to call Comfortable LLC to get a quote and lead time on a new furnace install. I spoke with Jonathan on the phone, and he set up an appointment that day to come to my house and take pictures of the current heating and duct setup. We discussed hardware, installation and cost. I was happy with the price quote and amazed to find out that during their peak busy season they were able to get an install scheduled for that Wednesday morning! The install crew was prompt, professional and eager to answer any questions I had, and helped make the install process as painless as possible. I give AAA a solid 5 star rating for both quality of service and for excellent work and craftsmanship. I wouldn't hesitate to recommend them to friends and family and even plan to have them install a Central Air Unit in the near future.
Kenneth Harrington
Memphis, TN
These folks are amazing - great customer service, quick and easy scheduling, solid repair work, and excellent follow-up. I really appreciate how Daniel explained everything he was doing so we could understand the problem. He was also very polite and super efficient. Two enthusiastic thumbs up!!
I Definitely recommend Comfortable LLC. Two thumbs way up. I just recently bought a new high efficiency furnace from them and am super happy with the performance of the hardware, the installation and the whole Comfortable team. In fact, the model I wanted wasn't available so they installed a better model for nothing extra. They also threw in a high efficiency filter system for free. They are really friendly and hard working and the price was great considering all the effort that went into it. They were not happy until everything was perfect. Definitely worth it, I have no regrets whatsoever and recommend them without hesitation.
Paul Matthews
Rossville, TN
Jonathan and his team were excellent. My furnace had just broken down in the middle of this cold temperature drop. They were able to help me right away. Service was prompt and professional. I highly recommend Comfortable LLC. They are very knowledgeable and identified the problem and replaced the necessary parts. They were also very good at explaining how to maintain and take care of the furnace.
Wow! From start to finish the people at Comfortable were nothing less than professional. We had a new AC installed by comfortable and could not be more impressed with the company. The cost was very competitive, the quality is outstanding and the process was so effortless thanks to the people who work for Comfortable. Everyone was knowledgeable, fast and professional. If you are looking for a great company for heating and air, you should definitely go with Comfortable. Thank you for a job well done. You have earned a life long customer.
Katie McMillen
Memphis, TN
I wish I had found Comfortable LLC years ago. After years getting what I thought was poor service and advice from my old heating company I decided took for someone new. Comfortable seemed to have a great reputation and let's just say I was not disappointed. I used to think annual furnace maintenance took 10 minutes, so I was surprised when the tech took over 45 minutes cleaning my furnace. I eventually had to go down to the furnace room and see what he was doing. He proceeded to show me everything he had done, and pointed out quite a few things that appeared to have been neglected by my previous provider. It was definitely a much more thorough cleaning than I had received before. I also have a couple of rooms that are always cold so I set up an appointment for someone to come out again and hopefully give me some solutions. My old company never seemed interested in helping me with that problem so I was quite surprised by Comfortable's responsiveness.
David Harper
Collierville, TN
My furnace was down and it was getting super cold, a friend of mine told me about Comfortable LLC and I called them. They came out that same day and fixed my furnace that just needed a bit of maintenance. The people I talked to on the phone were great and they had a service guy come out later that day and everyone was very nice. The guy came on time and didn't waste any time getting to work. The price was very reasonable. I will definitely be calling them again
Kelly Lobel
Germantown, TN
Very rarely are my expectations exceeded, especially when it comes to service work. I'm always wary about services, from a mechanic to HVAC and everything in between. I called Comfortable LLC during the ridiculous Memphis heat wave when my air conditioner decided to stop working. The gentleman on the phone was helpful, even trying to give me a few tips over the phone to get my system running again, but to no avail. He got a tech to my house THAT DAY (keep in mind it was well over 100 degrees) and in about 2 hours no less! The tech even called before he got there, I was floored! He went up to my roof for about 15 minutes and came back down and told my wife and I what was wrong, what we needed to do to fix it and roughly what we'd be paying to have it done. It's a great comfort when the technician actually takes a few minutes to explain to you exactly what he's doing and more importantly WHY he's doing it. He had us up and running within an hour and was on his way. As important as it is to have A/C on 100+ degree days (especially with a kid), I think it's even more important to have a company you can trust and will treat you reasonably. I give them my full recommendation! Thanks Comfortable!